Discussion Starter
·
#1
·
Just ordered a 2014 CLA 45 and I couldn't be more excited. The ordering process was interesting as some of the options weren't yet available on the NetStar system yet, but here's what I've got so far and will be adjusted or changed as the build date and full options list arrives:
Current set list:
Polar Silver Paint
Black leather with " Leather this has grey contrast accents, grey contrast stitching, black seat belts and an upgraded dash and door panel tops covered in Artico with grey contrast stitching"
Aluminum Trim
AMG multi-spoke wheels in matte black with high-sheen rim flange
Premium 1 Package
Multimedia Package
AMG Night Package
AMG Performance Driver Package
AMG Performance Seats
AMG Performance Steering Wheel
AMG Performance exhaust
Panorama Sunroof
Wheel Locks
The CLA is going to be my second AMG and I'm very excited to have a matching set of cars!
Over the last few years, my 2005 C55 went from a stock showroom car to a weekend track muncher, so I thought it might be time for a intro and cumulative build sheet of everything that has happened to my AMG!
I grew up with my parents always owning Mercedes-Benzes (none AMG though), we had every generation of ML, and an S-Class. So when it was time for me to start driving, naturally my parents bought me my own Mercedes (albeit a small one)
What I got was a 2002 C230 Kompressor Sportcoupe and I loved it! I had bought it second hand and there was some travesty on the tailgate that was quickly removed after it got home. I'm proud to say even at that age I knew the difference between a real AMG and a fake one. It was a great little car but was severely damaged when I hit a huge pothole at night that bent 3 of the 4 rims, popped all the tires, bent the frame, and broke 2 engine mounts. I was sad to see it go :crying:
However, I cut my losses and moved on...and got a nice 2006 CLK350 Coupe. This was the first car I actually started to work on, upgrade, and track. I gave it H&R Sport lowering springs, a custom catback exhaust, lightweight alloys with wider aggressive tires, and EBC Redstuff brake pads. I though it was just the business!
But somehow something was missing...I craved more power and more oomph. Back on the market I went and concluded that the perfect car for me was an AMG C-Class.
I could not have been more excited the day I picked it up!
After I bought it, I went on a track day and felt that this car had a lot of potential that could be unlocked, and thus began a 3 year journey to where it is today. I have to say, this car isn't just a car to me anymore, it's a part of me, it has my blood, sweat, and tears in it, and to me it's the most wonderful thing in the world.
First thing that went on the list, was the midsection. Removed were all the cats and replaced with straight pipes.
Before: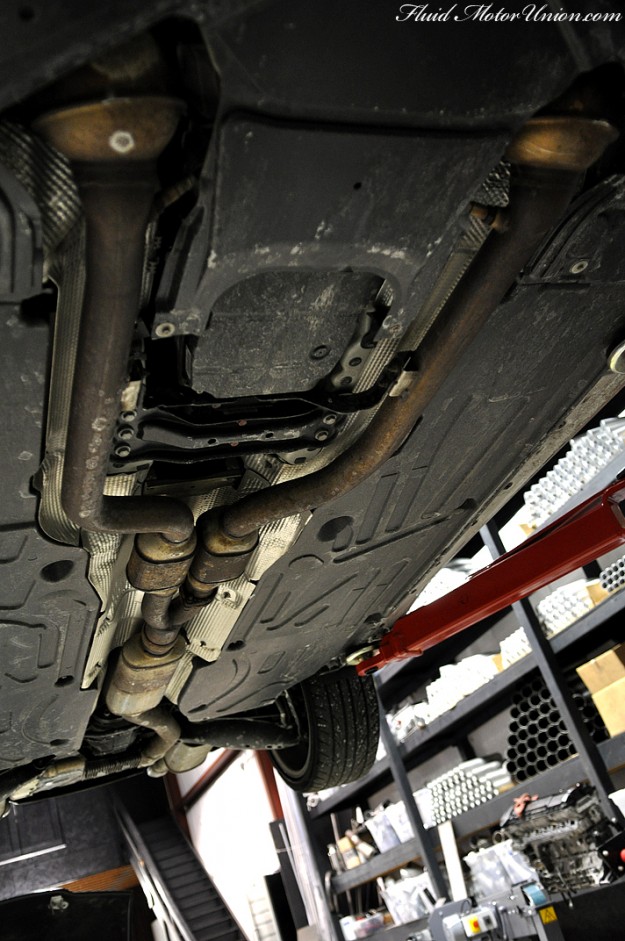 After: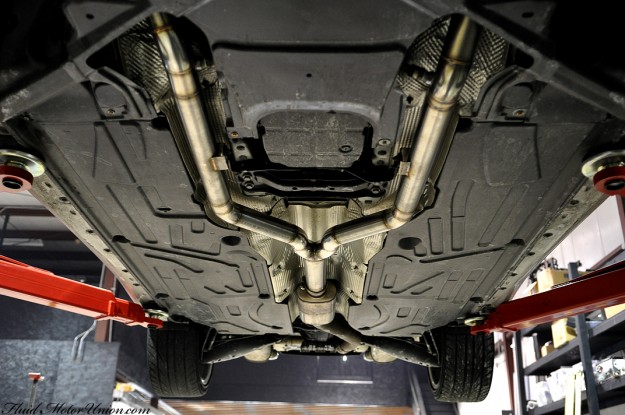 Next to happen was new suspension. Out went the stock suspension and in went H&R race springs. Not only was it stiffer, tighter, and sharper, it also dropped the car.
I took a break from the performance aspect and went to make the car a little more friendly, in my opinion, and retrofitted C63 paddles. Click
for the build thread on the PL.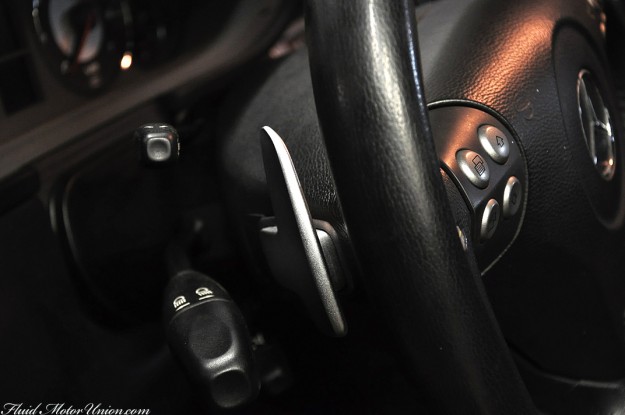 After a bit, I still felt this car had more to give. So into Fluid Motorunion it went for an ECU tune and picked up 19 hp at the wheels, a flatter torque curve, and a lot more responsiveness!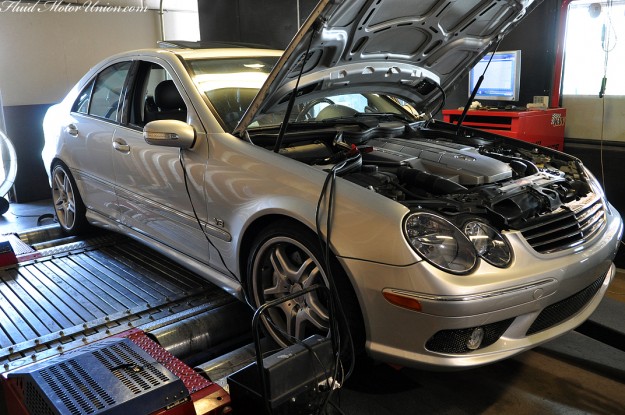 Next up, the aesthetics, aerodynamics, and the rest of the exhaust of the car were addressed. The stock bumper was removed in favor of a carbon fiber one with an integrated diffuser. The hole where the spare tire wheel well stuck out into was covered with aluminum to reduce drag. The remaining OEM exhaust was stripped out and replaced with 2 straight through resonators.
And since the new bumper didn't have tow hook cutouts, a new permanent tow hook mount was installed. I also got wider wheels and painted satin black. To fit the wider wheels, the fenders were rolled and widened.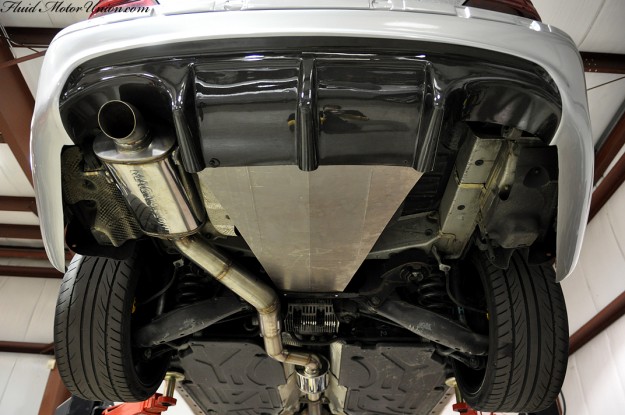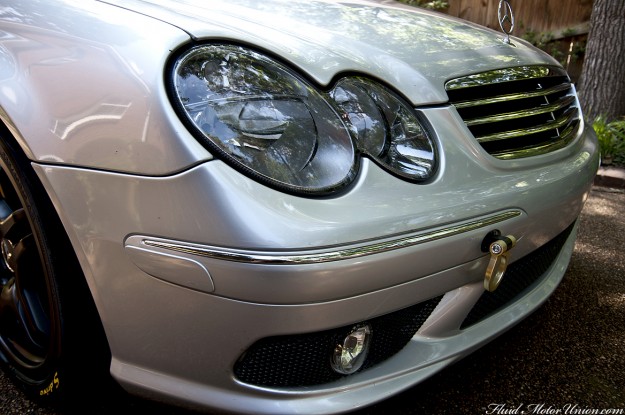 Finally the last thing that I have just recently done, are brand new bucket seats and 5-point harnesses.
I don't really think there is much more I can/want to do to it. I love how it sounds and drives. It's my first AMG but definitely not my last!